okay I gotta get this out of the way so I can sell some of JC's prints online before school starts HURHUR
Thurs
I found out

was like 15 minutes a walk away from where I lived when she called so I met up with her and her pals/guardians after I grabbed some food to eat. We went straight to UBC 'cause it's nice there anyway (for a date hehe

) and I took many tourist pictures for Kai and bought her lunch.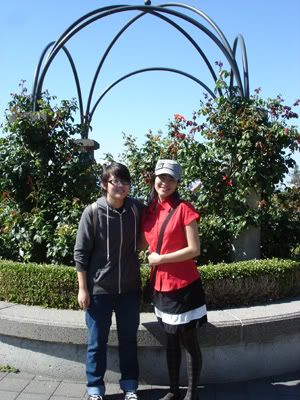 example of said tourist photos (@ UBC rose garden)
I couldn't stay longer 'cause I had to pick up my prints at Staples in the evening which turned out really really lovely due to the very competent and caring worker there. ' v ' I was happy, but lugging that box of prints back was kinda like gadhjkh
____________________________________________________________
Friday
Um... not much to say here other than traffic was really shitty in the morning because AE failed to put any signs up indicating that there were more artists upstairs. I mean yeah, they have it in the program map and stuff, but who reads those things... I sure don't lol. I considered relocating downstairs via bitching ('cause this would be the second time I got shafted for AA hmmm) but I didn't want to leave my friends, so I just stayed. ' v ' I don't really have qualms about staying as much as I hope AE does a better job placing tables, like maybe into ONE ROOM on the SAME FLOOR. IDK who thought it would be a good idea to put artists in 4 separate rooms. :S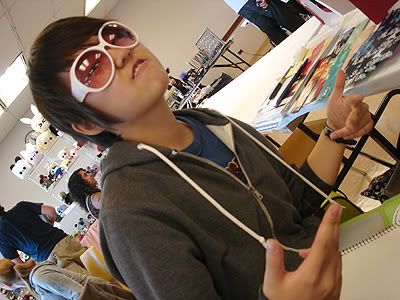 Kai rockin' my sunglasses
Oh yeah I was cosplaying Ema... again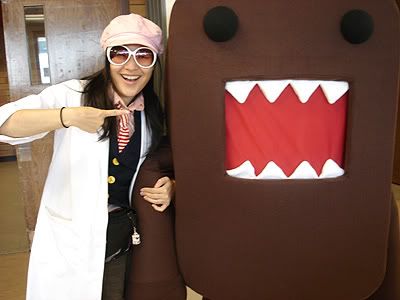 pimpin' domo-kun ' v '
oh and

, I got your buttons, but not in time for the weekend. ;-; Thank you so much anyway!!

Also, Kai and her "bro" made the MOST PERFECT China/HK pair EVER.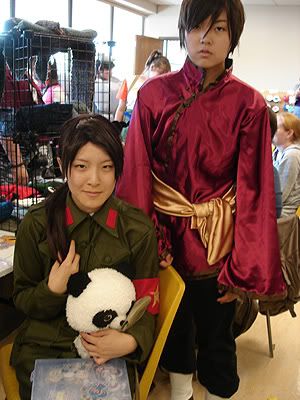 LOL WHY SO KAWAII AHHHH
One of the CUTEST cosplays I have seen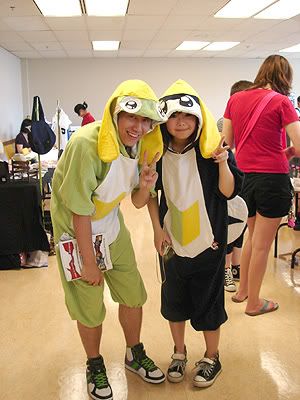 keroro gunsou but BF/GF VERSION AHAHEE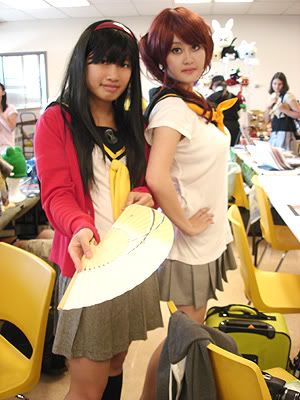 I took this for you

Now if I could just photoshop this Naoto in --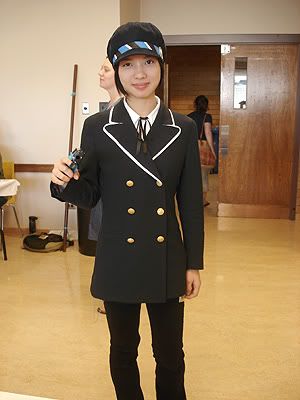 At the end of that day

invited me to dinner @ her porch with a bunch of people I didn't know LOLOL well except

.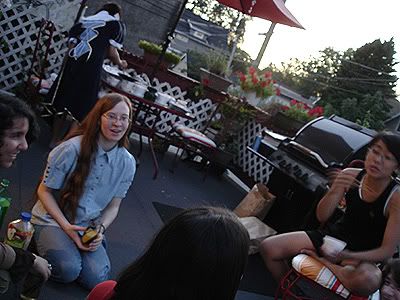 we ate MEAT
I dragged Kai along with me which kind of complicated things for her stay lolol oops;;
____________________________________________________________
Saturday
As seen above, ~
BflatMINOR
jacked

's brother's man!Trucy cosplay. I bought it off her with bookmarks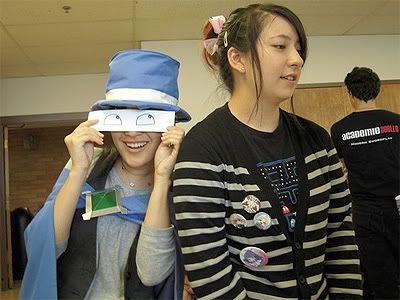 and then ~
BflatMINOR
felt bad (?????) about jacking prints from me so she
proposed to me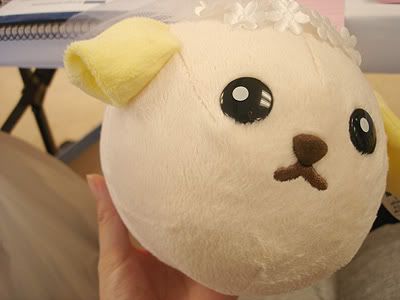 ROFL IT'S GOT A FUCKING WEDDING VEIL AHHH!!!!!!!!!!!!!!!!!!11
That day I think I was supposed to go to a sushi place with

and

but when I went down to look for them THEY WERE GONE LOLOLwhat! So I ended up going there with a bunch of ~
BflatMINOR
's friends (all staff hahah!) and ~
BettyKwong
.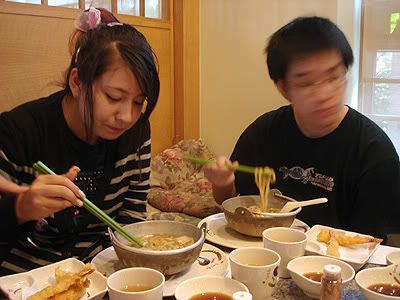 I think like... one person ordered sushi.
____________________________________________________________
Sunday
This was the day I started not caring about anything because my patience with being surrounded by socially awkward people was beginning to thin, esp with bitchy customers lolol.
I didn't even bother with makeup that day either HAHAH this is why I can't be a girl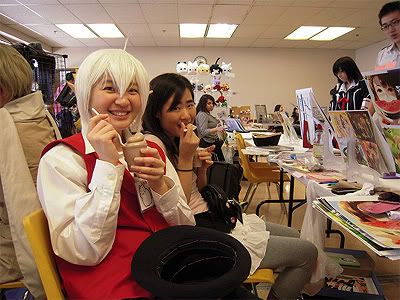 Kai, our good little slav-I mean errand boy got

and me chocolate soft-serve * 3*
I don't remember much else from that day 'cause I was f*cking blown away by having

and THE PRESIDENT OF UDON COMICS look through my sketchbook and firing me really f*cking flattering compliments A*HA*HA*HA. I got so flustered I was glad I'd jacked

's Reborn fedora;
All I know is this happened while I was talking to the prayzeedaynt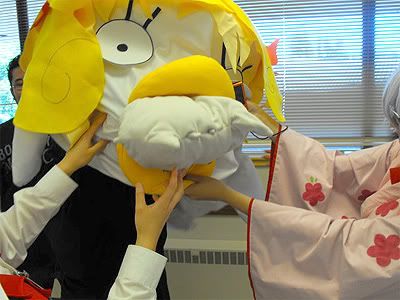 ROFLMFAO NO, ELIZABETH, NO!!!
Did you know, doors at the artist alley look like this: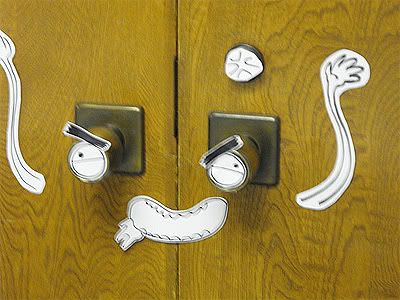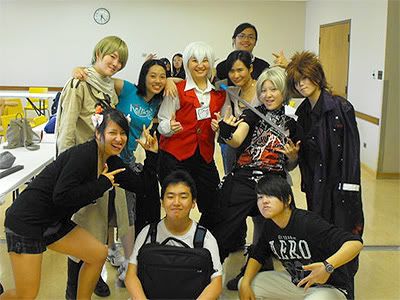 FINAL WELL-COMPOSED EPIC POSE GROUP PICTURE GO!!!!!!!!!!!!!!!

was at my place sleeping when I started writing this hahahah BEHOLD MY AMAZING PROCRASTINATION. We went karaoke after Red Robin's on Sunday night and finished in time for the buses to stop running so... jajajaj
Thank you to everyone who visited and/or bought from me/JC/Kai!